A principios de esta semana, durante los 2018 MTV VMA llenos de sombras , el mundo dejó de girar cuando un comercial misterioso cayó al final de la ceremonia.
 Una versión acústica de «Unwritten» de Natasha Bedingfield comenzó a sonar, la cámara atravesó la costa de Los Ángeles, y los millennials de todo el mundo repentinamente sintieron la necesidad de agarrar el cinturón de su cadena boho más cercana, flecos laterales y sombreros de camionero.
The Hills
 está volviendo a las pantallas
 , y la vida volvió a ser buena otra vez.
Temprano en la noche, OG Audrina Partridge mencionó un próximo «anuncio» por el que estaba entusiasmada, y luego se unió un puñado del elenco original para celebrar la gran noticia y confirmar su participación en el reinicio. 
Mientras Partridge, Spencer Pratt, Heidi Montag e incluso Justin Bobby aparecieron, faltaban algunos jugadores clave de las filas. 
Pero que Dios los bendiga, porque ahora otra de sus favoritas de todos los tiempos, Whitney Port, ha confirmado que volverá a The Hills: New Beginnings .
Te recomendamos:
La primera foto de la boda de Lauren Conrad
El programa se emitió originalmente hace 12 años y, ahora morimos de ganas por ver que ha sido de sus protagonistas.  
Whitney,está definitivamente a bordo, pero las icónicas Lauren Conrad y Kristen Cavallari no parecen estar dispuestas a regresar a The Hills . 
¡Según los informes, Kristen está vinculada a contratos relacionados con su E Show, Very Cavallari , que no le permiten participar.  
Mientras tanto, hablando sobre Lauren, una fuente le dijo a People : «Ella está en un lugar diferente en su vida. Pero ella quiere que todos se diviertan. Ella le desea a todos lo mejor «.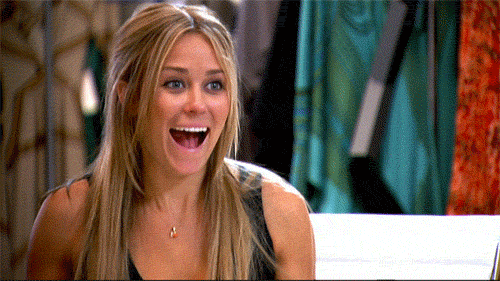 Hasta ahora, Conrad no ha negado ni confirmado su participación, así que los fans aun tenemos una esperanza.
Recordemos que, Lauren Conrad fue la protagonista principal de la historia.
En aquel entonces tenía 24 años y pertenecía a una de las familias adineradas del condado de Orange, era apasionada por la moda, estudiaba en FIDM y trabajaba como interna en la revista de moda Teen Vogue. 
Vía: www.marieclaire.com