Ya sabemos que Sex and the City 3 no se filmará, debido a la gran pelea que tuvieron Kim Cattrall y Sarah Jessica Parker. 
Sin embargo, se han esparcido algunos rumores de que la tercera parte hubiera eliminado a otro personaje muy importante al principio de la película, lo cual es deprimente. 
Aparentemente, el Sr. Big, interpretado por Chris Noth a lo largo de la serie de televisión y las dos primeras películas, habría muerto. 
Según algunos medios, el personaje sufriría un ataque al corazón en la ducha.
 Según E! En noticias , el periodista James A. Miller (quien hizo la historia del programa) realizó la gran revelación en su podcast. 
 El «resto de la película [habría sido] más sobre cómo Carrie se recupera de la muerte de Big que sobre la relación entre las cuatro mujeres», dijo Miller.
Te recomendamos:
El verdadero origen de "Sex and the City"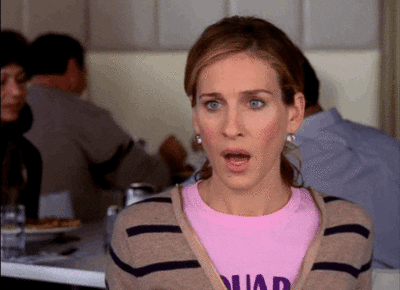 La serie y las dos películas hicieron de la relación de las mujeres una de las principales prioridades del drama: podría decirse que fue la razón de todo el show. 
 La obsesión de Carrie con Big a veces era irritante, incluso para las otras tres mujeres.
En segundo lugar, la historia de Big-Carrie siempre ha sido una parte clave de la serie, y no darle una despedida adecuada no es justo. 
Incluso antes de esta noticia, estaba claro que Sex and the City  no habría tenido la misma dinámica, con incluso los mismos actores.  
¿Qué opinas?
Te recomendamos:
Ella sería la nueva Samantha en 'Sex and the City 3'
Con información de Marie Claire.